With Spring Break and the Easter holiday almost behind us we are now on the countdown to Christmas and New Year holidays and now is the perfect time to book your catamaran charter in the beautiful British Virgin Islands.   Many of the choice catamarans are still available but they are starting to book up quickly and you don't want to lose out on the perfect family holiday.
We have selected four of the best catamarans that are currently available for the Christmas and New Year's holiday for you!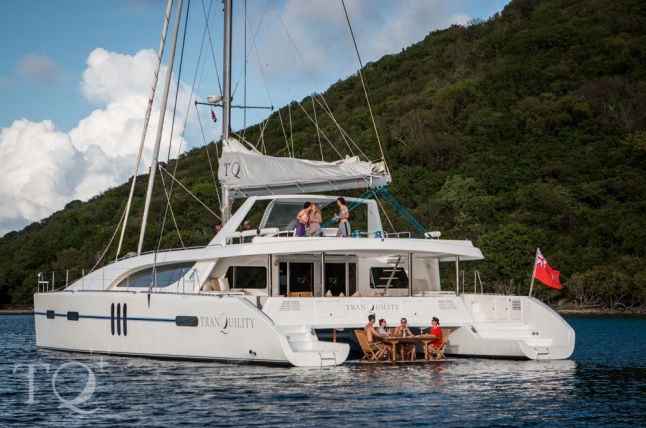 TRANQUILITY is a beautiful 76′ Matrix that can accommodate up to 12 guests in 6 staterooms. Read more about BVI Catamaran Charters!